Marin Baroque Presents Sylvestris Quartet
BRAHMS'S LIBRARY
Saturday, June 8th at 8pm First Presbyterian Church San Anselmo, 72 Kensington Rd, San Anselmo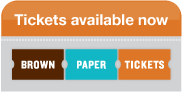 Intimate House Concert in Santa Rosa on Friday, June 7th at 8pm, with wine and cheese reception. Contact us at info@sylvestrisquartet.org for more information about tickets and location!
San Francisco's gut-string era Sylvestris Quartet presents Brahms's Library, an exploration of the amazingly diverse influences of the iconoclastic late-19th century composer Johannes Brahms. Brahms reached back into the late 16th and17th centuries for influence, so this program begins with the Venetian polychoral master composer Giovanni Gabrieli, and his student, Heinrich Schütz, who brought the style north to the German speaking countries. Brahms also championed and studied extensively the influential French composer François Couperin, whose music he helped to resurrect and publish, as well as the great J.S. Bach. As a young composer, Brahms lived in the shadow of Ludwig van Beethoven, whose legacy Brahms was expected to continue. A careful composer, Brahms threw out more music than he published, and gave works unusual names in order to lower expectations. Some would say "neo-Baroque," or backward-looking, others (like Arnold Schönberg) called him groundbreaking and forward-looking. Sylvestris calls him sublime, passionate, and original, and gives you the rare opportunity to explore this repertoire on gut strings.
Our first album, "The Good Song: Fauré in the 1890s" is finally here!
Order the CD now!
…or, email info@sylvestrisquartet.org.
Violinists Anna Washburn and Tyler Lewis, violist Aaron Westman, and cellist Gretchen Claassen play with many of the nation's leading period instrument ensembles, including Philharmonia Baroque Orchestra, American Bach Soloists, and Bach Collegium San Diego, and hold degrees from Juilliard, Indiana University School of Music, Boston University, and the San Francisco Conservatory of Music. Sylvestris Quartet has also teamed up with Agave Baroque and Marin Baroque to present a new concert series in Marin, California called Marin Baroque Presents.
Thanks to photographer Scott Chernis and InterMusic SF for this wonderful photo from San Francisco Music Day on September 24th, 2017.
Follow @sylvestrisfour